Hi guys, so i'm very new to surveying. I recently purchased a sokkia GRX2 base and rover system, and i'm using fieldgenius software. I'm having trouble finding what coordinate system I should be using. I set up the base and used an averaged position to find its location. The northing was almost right on what it should be, however the easting was off by over 40,000 meters. I have a known point on my property, and that is what i'm comparing the numbers to. I live in St. John's, Newfoundland, Canada. Any help would be greatly appreciated.
Thanks 
Posted : March 13, 2023 2:05 pm
You need to figure out what coordinate system and datum your "known" values are in.
I'm not very familiar with Canadian systems, but I know they have a realization of NAD83 many users work in the UTM coordinate system.
Posted : March 13, 2023 2:21 pm
  Is the appropriate coordinate system on this? I had assumed it was the Nad 83 CBN6, but I cant seem to find this system on fieldgenius.
Posted : March 13, 2023 2:37 pm
What's your background? What are you looking to do with your new gear?
Posted : March 13, 2023 2:42 pm
@rover83 I run a paving company. Mostly will be only using the system for layouts/staking. Trying to familiarize myself with it ahead of the season.
Posted : March 13, 2023 2:43 pm
Is there a UTM zone? Here in Ontario, we use the same NAD83 CSRS, but it's UTM 18N. 
Posted : March 15, 2023 2:57 am
Site calibration/localization. Done. What could go wrong?
Posted : March 15, 2023 5:02 am
When you say an averaged coordinate, are you saying you set up the base on a point and clicked "here"? Also, are you set up for running static?
Posted : March 15, 2023 5:50 am
It's almost impossible to give a single answer to "what coordinate system should I use" because there are virtually endless systems that could be used for a project.
I hear UTM is common in Canada, but you will have to select the correct zone depending on where you are working.
Some jobs may cross the border between two zones, but will use one or the other.
Some jobs may have a custom projection, which you will need to enter into your software to properly run GNSS.
Some jobs may use a conversion to go from "grid to ground", which involves applying a scale factor to observed coordinates on the fly.
Some jobs may have no projection or relationship at all to the geodetic ECEF system that your new GNSS system operates in "under the hood". For those you would have to compute a transformation in the field, or build a custom projection yourself.
If you're not going to be doing any formal training and are still set on using the gear, I highly recommend reading some books on projections and geodesy.
Don't forget that the vertical component can be tricky as well since GNSS observations rely upon a geoid model to properly transform ellipsoid heights to orthometric heights.
Posted : March 15, 2023 8:04 am
Is this SurveyorConnect? or ContractorConnect, or GIS-Connect, or "I-Have-A-Paving-Company-Connect"?
If folks/businesses are going to purchase the gear and not employ someone proficient to use it properly, OR get the training they need to be proficient, then they deserve to fail.
Fail miserably, publicly, and so badly their company goes out of business.
Wreckless behavior should be eliminated and not encouraged.
Contributions to this social media platform should not enable the negligence of others.
Posted : March 15, 2023 8:26 am
Contributions to this social media platform should not enable the negligence of others.
You mean like a sizable percentage of advice provided on this site?
Posted : March 15, 2023 9:00 am
A social media platform with a considerable number of licensed professionals willing to hand out advice seems like a great target for lawsuits.
Terms of Service be damned.
How long/likely do you think it is before a negligence suit is brought against one of these People? 
Don't think for one minute attorneys aren't looking for another party with $$$.
Next, Wendell gets a subpoena from "People's Attorney(ies) for all the information for every User on the thread where People solicited advice, and received advice on how to proceed, etc?
Then, whether merit or not, all involved get named in the suit.
Would that be covered by your insurance? Would your license be at risk? Would a complaint be warranted?
Yeah, like that. 
Posted : March 15, 2023 9:32 am
You might want to consider taking some formal training. It's sort of a recipe for disaster if you don't understand the various projections you would be working with and how to move between them or create your own when it's more appropriate. 
Not to make light but it kind of reminds me of someone trying to learn to drive through an internet forum. This driver-ed teacher was telling me about this woman fresh off the boat from China he was tasked with teaching how to drive and all she had ever ridden was a bicycle. Every time it came time for her to make a turn she would lean over into the curve but turning the steering wheel was completely lost on her.
Good luck.
Posted : March 15, 2023 9:37 am
I certainly agree with the sentiment. As of right now the likes of Wendell is protected by Section 230, though. Individual posters? I'm not a legal expert- don't ask me.
I digress. My jab was less at your train of logic and moreso a borderline hijack with ensuing rant. But I've had my coffee, so I don't think we'll be going there. 
Posted : March 15, 2023 9:38 am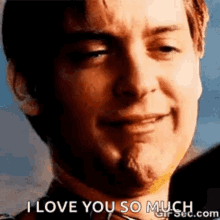 Youtube & home improvement shows have a way of making things worse before being forced to do things right.
Posted : March 15, 2023 9:43 am