What people do when...
Topic starter
Posted : May 20, 2022 6:44 am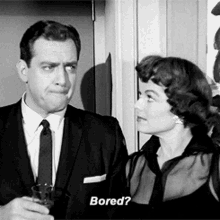 Posted : May 20, 2022 7:57 am
I will not get political.  I will not get political.  I will not get political.
On the other hand.  I know no more "entitled" group of people than rich hunters.  Close neighbors to sphincters, in my opinion.  There needs to be zero out-of-state hunting licenses issued.  That would eliminate 99 percent of the problem.
Posted : May 20, 2022 10:22 am
If the hunters didn't step foot on the land, I don't see that any damage was done.
Posted : May 20, 2022 10:44 am
Read the article and the case.
The diamond sphincter ranchers don't want to allow public access to public lands, essentially defrauding the public rights of access. They lost. And just want their attorney fees paid. They could have played nicer but chose to be contentious and ran up nearly 100k in legal fees for a simple fence crossing that created no damage except rich ranchers that got butt hurt by a judge and they don't like it.
Not political,  just a factual court case that personifies the entitlement of the wealthy and abuse of the legal system instead of just being good neighbors and stewards of the open lands out west.
Topic starter
Posted : May 20, 2022 10:47 am
They are violating space over which I hold dominion.  I want to see them hoist a 400 lb. deer over the fence without touching it.  Those light ladders would collapse under the load of 2- 200 lb+ hunters on each side plus a 400 lb. deer.
They love to cut fences, drive ATV's through and back, then kinda sorta maybe possibly make a weak attempt to return them to some degree of resembling what they looked like before their abuse.  So, the fence owner spends a few hours discovering, assembling proper repair components, returning to the site and returning the fence to proper integrity.  Then two days later it happens again.  It is not funny.  It makes you want to discover exactly where they live and go dump a couple thousand gallons of hog (potty mouth) on their manicured front lawn.
Can you tell this is a VERY sore point with me?
Posted : May 20, 2022 10:56 am
The rancher's rights are being stomped on.  The "public" needs to pay dearly to acquire triangles of land in order to eliminate this issue.  Their creation of these "points" of access is what created the problem.  Not the other way around.
Search for 30 x 30 and 50 x 50 initiatives.  Theft!!!
Posted : May 20, 2022 10:59 am
There's obviously a lot of history between hunters and ranchers there, but the court needs to rule on the facts presented, and those facts don't seem to include physical damage to property like HC mentions.
Posted : May 20, 2022 11:07 am
That is because they are focused on one situation only.  The physical problem might not have occurred at that location.
I have a neighbor who rents 70 acres of land to some idiot for $10,000 per year to hunt turkeys.  Said hunter roams, generally undetected, wherever he damn well pleases on adjoining tracts.  Fortunately, none of those tracts belong to me.  The sheriff is a close personal friend and his private number is in my contact list.  I have done work for the nearest game warden and his number is also in my phone.  Those numbers get used far too often each year.  I am not anti-hunting.  I am anti-do-anything-I-damn-well-please-anywhere-I-please.
Posted : May 20, 2022 11:18 am
400 pound field dressed deer.  What species. I'd like to kill a deer that big. Do you allow hunting?
Posted : May 20, 2022 11:25 am
Posted : May 20, 2022 11:38 am
Your storytale of damaged fences and other vandalism isn't an part of the facts of THIS case. 
Yeah.  I get it.  You've dealt with Billy Bob and his kin  violating your property, damaging and causing loss to your fence etc. 
Another solution we use when giving Instruction for Hunter education is to reach out to the adjacent land owners to see if YOU can gain access, in a positive and productive way. 
No one was innocent Here just the loserd wanted to get paid, and short of the attorneys, in court losers never get paid usually. 
Topic starter
Posted : May 20, 2022 12:03 pm