I learned a lot about the business from that...
One of the more rewarding things about surveying for over fifty years is being honest about some of the more challenging things I've ran into over the years...commonly known as "screwing up".  And man I've done my share.  I've often told people the only way I know how to do something correctly is simply because I've done it wrong before...at least once.
When I earned my license the boss decided to let me test my wings.  In retrospect I now realize he was trying desperately to help me find a little humility.  I've looked back and realized I was probably mouthy and cocky.  And in short order I was humbled.  It's a necessary rung on the ladder of life in the surveying business.  And God bless my old boss for caring enough to let me jump out there and grab a couple of tigers by their tail.  I still have the memories and scars to this day.
I was bored with the usual surveying we did there as support for engineering projects and I had voiced my feelings about it.  The boss came to me with a project in SE Oklahoma for the Dept. of Mines.  It entailed cross-sections, control and quantity calculations for the reclamation of about 300 acres of a worn out strip coal mine.  The boss let me put the whole proposal together myself.  Man, I had this one in the bag.  I mean how hard could it be to put a grid on the ground and shoot it?  🤓
I came up with the number of days the field work should take.  I got a little cross ways with the boss when he doubled it.  He placated me by telling me "If we don't take that long, we'll make some money.  And if we run into trouble we'll have some wiggle room".  We got the job and I took two crews with me to finish the field work on this "slam dunk".
I was pretty fortunate that only one thing went wrong.....everything.  We could only get within about 1/2 mile of the closest end of the project.  The entire world down there was overgrown with scrub and brush, not to mention how grimy it is working in an dug out coal strip.  The bench marks were gone.  The section corners were missing.  Trying to drive rebar for grid stations in rock killed those on the crew that were mortal.  And last but not least..there was almost 100' vertical difference across the job.  Using a Philly rod was like trying to take a toothpick to a knife fight.
I persevered just out of stupidity and inexperience.  We finally completed the field work with the help of some dedicated crew members.  I couldn't have done it without them.  I don't think we made much on the job, but I don't think we lost much either.  When I finally asked the boss if he was OK with not making any money he winked and told me, "Good experience isn't cheap." 
I learned a lot about the business from that... 
*****************
Anybody else care to share any stories about things they've learned? 
Topic starter
Posted : January 11, 2022 12:23 pm
When you are absolutely certain, beyond any doubt and guaranteed that you are correct, you will eventually learn that you were wrong.
One case in point.  We were dealing with the easternmost of about eight little metes and bounds parcels  that had appeared over several years along a county road.  Could not find a survey showing the creation of any of them.  Each description reported being so many feet east of the northwest corner of the specific quarter for the point of beginning, then rectangular calls were made (S-E-N-W).  The results did not agree well with how the owners had been using their backyards and none of them were fenced so we didn't really have a valid argument to say the tracts were parallelograms.
A couple of years later while digging through a drawer of surveys in the Courthouse, I discovered the survey for the westernmost tract of those parcels filed in the wrong drawer.  Everything else in that drawer was for a different township.  It showed the north line as going EAST along the north section line and the west line going SOUTH along the west section line, but the internal angle was something like 89 degrees 25 seconds, not 90 degrees.  His descriptions read as rectangles but his drawing showed they were not.
Posted : January 11, 2022 12:48 pm
Anybody else care to share any stories about things they've learned?
Like you I'm in the 50 year club too. Proposals in the younger years were always like "sometimes you're the windshield, sometimes you're the bug". And in the beginning it seems the bug is dominant until the windshield of experience kicks in.
As far as survey screw ups are concerned, and I ain't going there, if anyone tells you they never made a mistake they're lying. 😉 
Posted : January 11, 2022 1:02 pm
We learn the best lessons from our mistakes...I feel I have been well educated!
Posted : January 11, 2022 1:32 pm
I made a mistake once.  I thought I was wrong, and wasn't.
YEAH RIGHT.
I have certainly made more than my share of mistakes, errors and combinations of both.
Andy
Posted : January 11, 2022 2:11 pm
The biggest mistake you can make is to call it an error.  Yes we all make mistakes but when you call them what they are you make less of them. When you're starting out pricing a job to low isn't a mistake it's a lack of experience.  I always called it taking my lumps and I learned that it was no fun to donate my time instead of going fishing.
Posted : January 11, 2022 2:31 pm
I never make the same mistake twice; I'm always coming up with new ones
But then, I've only been surveying for 47 years...
Posted : January 11, 2022 3:03 pm
I've made mistakes sometimes 3 or 4 times.
After the 4th time, I shake my head and say to myself, aloud sometimes, "How can you be so dumb*??"
*Dumb is usually proceeded by a word that rhymes with "truckin'."
Posted : January 11, 2022 6:44 pm
You can study over what you wish to present as the final plat five times one day, five more the next day and five more on a third day and never see that the closing boundary bearing reads South and East when it must be North and West.  You will only see this when you stumble onto that very plat five years later while researching for some other project in the area.  It will leap off the page, slap you on the cheek and poke you in the eye.  That will explain the red on your face and the tear in your eye.
Frequently, even a second or third set of eyes will not catch that mistake.
@holy-cow After years of submitting plats to the Planning Commission, I've learned the best way to spot mistakes is looking at the plat upside down on the counter as they're completing their paperwork.  I've been known to mark one up on the spot and snap a picture to remind me where the mistakes are when I get back to the office.
I've made mistakes sometimes 3 or 4 times.
I delude myself into thinking it was slightly different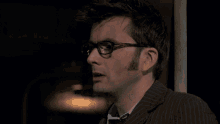 Posted : January 12, 2022 8:49 am
The more access one has to technological wonders, the sloppier the result.
A common example.  A line is established and several points along that line are monumented with bars.  The final draftsman instead runs a line between each pair of bars to show minor discrepancies in the bearing, which by your own definition do not exist.  Say your long line is parallel with a section line or a block line that you have found.  This is most noticeable when you have a long tract, parallel to the specific line in your description, and described as being so.  Then you have the multiple tracts on the other side of said line, but their bearings vary from the true bearing in their descriptions due to the final draftsman's failure to understand what is the truth.  His descriptions may be off by varying numbers from one to maybe 10 seconds.  He is creating tiny little gaps and overlaps in the process.  You, as the ultimate reviewer, must catch those little errors that make you appear to be a fool.
Posted : January 12, 2022 9:01 am