Welcome
Tuesday, February 7th, 2023
I'm having a senior moment
How do you delete a job on a Ranger data collector with Survey Pro?
I'm going to be quitting field surveying and want it to be clean when I sell it or give it away.
Posted : January 24, 2023 9:59 pm
it's been forever since I ran a Ranger but maybe a long press on a selection of jobs in the file folder?
I probably did most of my file management while coupled to my office PC
Posted : January 25, 2023 4:44 am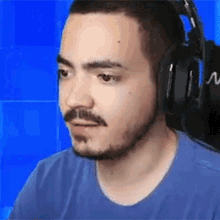 Posted : January 25, 2023 9:25 am
Dave,
The way I manage the files is in the Windows File Manager from the OS menu.  I really don't think there is a way to delete job files from within the software.
I just deleted a mess of them not long ago.  It was a bit frustrating because every time I clicked on a job in the file manager with the cursor it opened the file in TDS. 
You have to use the arrow keys to highlight the file and then press the "option" button to delete.
Posted : January 25, 2023 10:43 am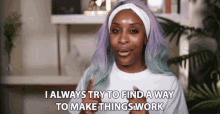 Posted : January 25, 2023 10:49 am
Posted : January 25, 2023 11:23 pm
I have somewhere around 400 AutoLISP functions that I've written over the years to automate calculation and drafting tasks.  Most of them have 2- or 3-letter command names.  In recent years I've found myself occasionally unable to recall the name of the command I want, even one of the often-used ones.  This never happened 20 years ago. 
It's gotten bad enough that I now maintain a file with the function names and their descriptions so when I get stuck I can search on keywords to find the right command. 
I hate having to admit that my memory isn't as agile as it used to be, but at least I'm still able to come up with workarounds.  When that ability goes I guess it'll be time to retire lest I find myself wandering around in the field wondering where I'm supposed to be and what I'm supposed to be doing. 
I worked with a young man in the late '80s that was our office "computer whiz".  At the time he was finishing his degree in mechanical engineering but was more than happy to jump in and help us with the new Acad10 we had purchased.  We were working on road projects at the time.
One LISP routine he created was a Godsend.  After I had hand entered topo points (shot with a theodolite and a top-mounted EDM) in the dwg we created points along a stationed alignment.  With a few clicks here and there and some LISP commands we were able to label features with a station and offset. 
As rudimentary and simplistic as this sounds now I was giddy with having AutoCad do something that used to be done laboriously with pencil and calculator.  Ah, the good old days...
Posted : January 26, 2023 4:25 pm
NOT being able to delete a job was probably a sales point in the earlier days of data collection.
Posted : January 26, 2023 6:38 pm