They also snag up in the storage bag worse than washer style too.
Posted : March 18, 2023 7:22 pm
Here is a different kind of problem I am having with one of the bipod legs that sticks when trying to extend it. I've included a picture of the mechanism. It is a wedge shaped anchor and a piece of plastic that pushes against the outer tube when the button is released.
The piece of plastic is supposed to remain fixed while the wedge moves, however both will move with the button depressed. It is because it is missing a split pin or spring pin holding the piece of plastic in the tube when the wedge operates.
The spring pin is extremely small (about 2 millimeters diameter) and I am sure it will be hard to find a replacement.
Posted : March 19, 2023 5:34 am
@stephen-ward It is not that the washers snag, it is that you can't get them stable in the compost.  The back of the washer stop the leg from setting
Posted : March 19, 2023 7:51 am
how many hours of use on them?
it's probably just worn out and needs replacement parts.
SECO has tons of parts, and I've had a few local vendors hook me up for spares lying about or just order the replacement parts from the manf.
they definitely need a maintenance plan for long term use
Posted : March 19, 2023 9:14 am
I disassemble the legs and clean them with a gun cleaning kit. Finish the inside of the legs with boiling water. Ours have aluminum cams which I scuff lightly with an 800 grit sanding block. Final wipe everything with a white abrasive cloth until it comes off clean. Replace teflon washers at the leg pivots if they fail. Finicky allen bolts get a dab of movable locktite.
I do not lube the legs. I have only had to do one set twice after it sank in a canal. Of course I vacuum the back of the truck and dont drive around with the box open. Dust is enemy number two...
As with everything, local conditions will require a different approach.
Posted : March 19, 2023 9:23 am
I purchased the equipment three years ago. It is not a SECO, but I imagine they might be similar. Thank you for the suggestion.
I did find spring pins at the hardware store, but the hole in the nylon piece is worn where the old pin worked its way out. I have several spring pins now. Perhaps I'll try drilling a new hole and adding another spring pin. 
Maybe one of those invisible pins will work.
Posted : March 19, 2023 10:22 am
BIPODS!!??!!
You guys and your fancy doo-dads! I remember back in the day; using a couple lath to keep the pole steady.
Next thing your know; you'll be posting about how great email is!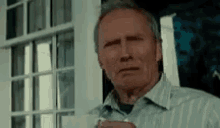 Posted : March 19, 2023 10:45 am
@dougie for angle sets and rtk I prefer two sticks, often cut from the trees around me. I can't hold steady for a 15 or 20 minute static session, and my eyes won't stay focused that long either. At this rate it 'depends' could take on a whole new meaning too as I generally pee every 15 minutes..lol
Posted : March 19, 2023 10:58 am
Ha!
the plunger/block/plug is a replacement parts, if you're set up with a drill press you're probably good to go but it's more work to drill than the replacement parts.
I'm not licensed yet and love to fix things and be frugal but I have learned more about diminishing returns than I want to admit...
but dammit I can fix things!!!
Posted : March 19, 2023 11:06 am
I might as well just buy one then. I could make it worse trying to fix it.
Posted : March 19, 2023 11:55 am
I might as well just buy one then. I could make it worse trying to fix it.
Same except that in addition to "I could make it worse trying to fix it" would be "I'll end up wasting hours on end trying to fix it" and "after wasting a bunch of time on it, I'll probably still end up just replacing it because my 'fix' wasn't a complete fix".
Posted : March 19, 2023 12:44 pm
It didn't take that long other than a trip to the hardware store, and I needed to get some other things there anyway.
We will see how long the fix lasts. The spring pin only cost about 30 cents. 
Posted : March 19, 2023 3:21 pm
@not-my-real-name Outstanding.  Hopefully it will be a long lasting fix.  30 cents and a little time is certainly worthwhile compared with a new bi-pod.
Posted : March 19, 2023 3:41 pm